As requested, pictures of the feeding mechanism and drum.
I'm not familiar with MG's. Can someone tell me what this does? Does it draw power from the AEG battery instead of using AA's? Or is this a signal wire signalling the motor to pick up bb's? The instructions just tells you to connect the connector to the gun, it doesn't say what it is.
Here's a pic of the feed tube and a little connector.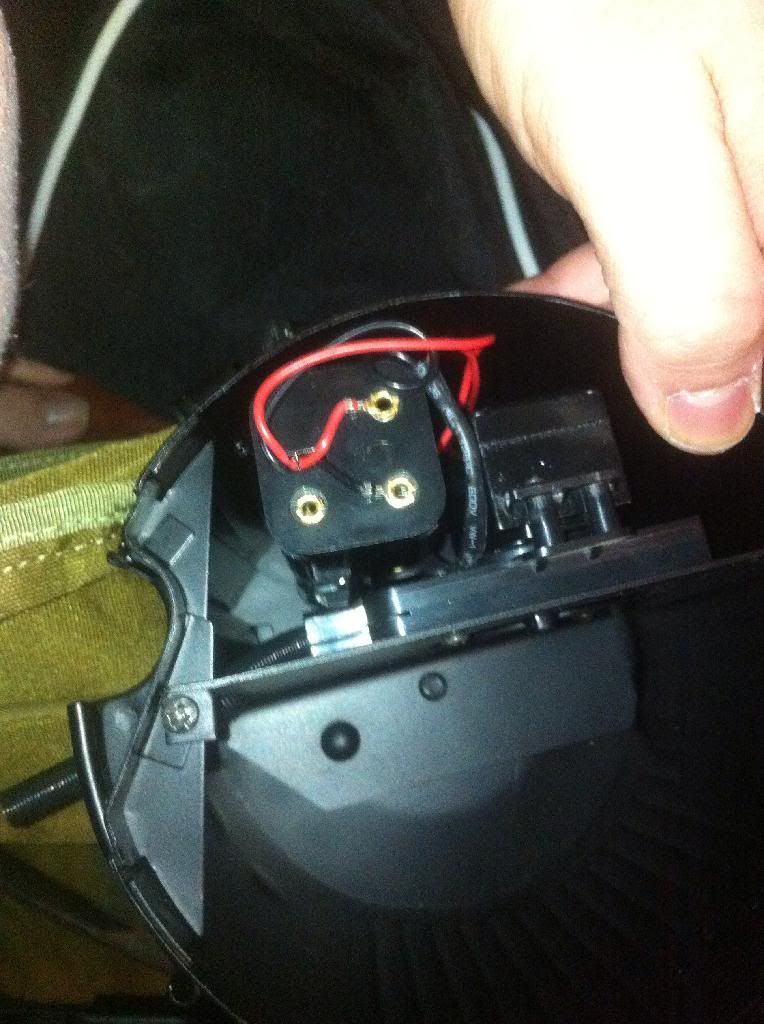 You can see where the paint is already scratched from me trying to insert the drum.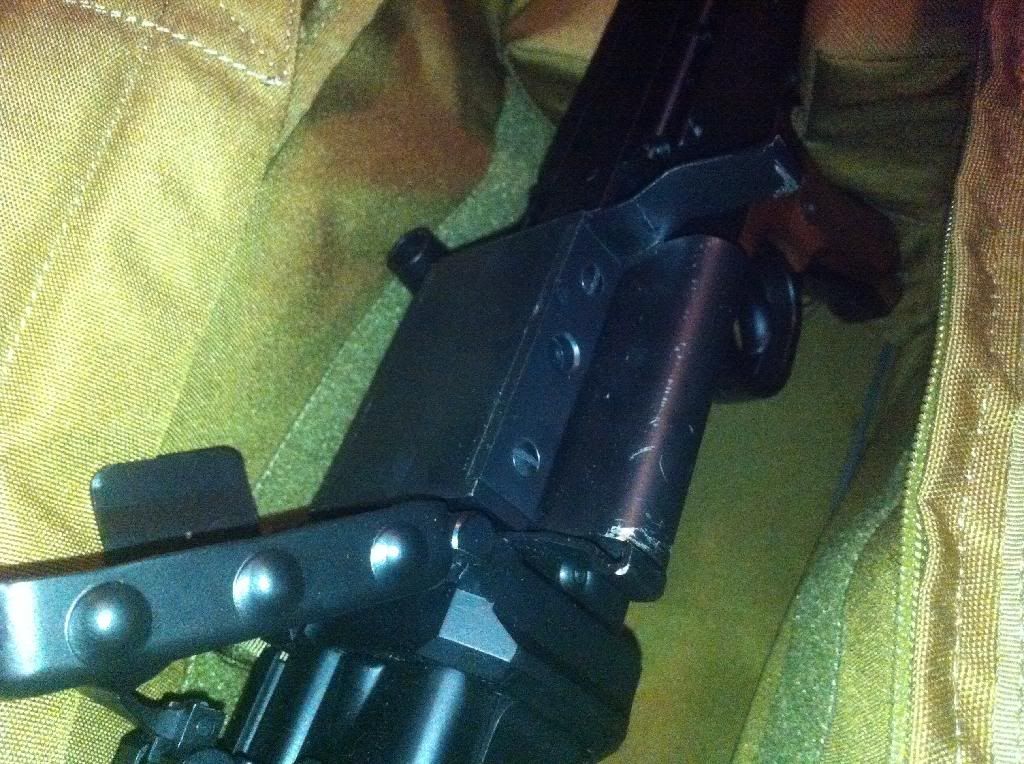 There's a little bit of movement with this plate. It could potentially cause a misalignment of the feed hole... I will play around with this to see if it can be shimmed or tightened, when I have time.
Battery compartment.