It has come to our attention that the latest batch of SHS 14-tooth pistons have a design flaw and will cause excessive wear an/or premature gear/piston failure.
Reference the picture below.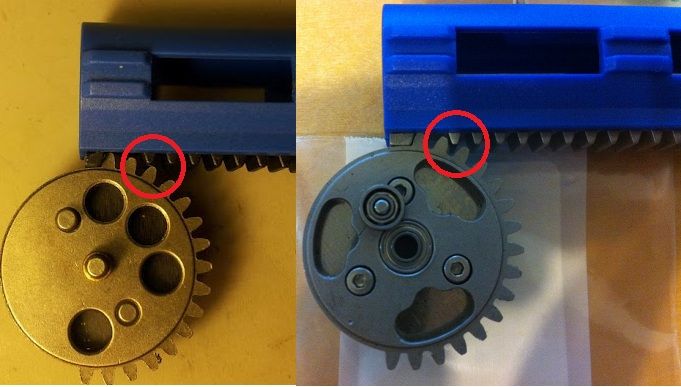 On the left we have the NEW SHS 14-tooth pistons, and on the right we have the OLD SHS 14-tooth pistons.
Note the angle of engagement of the 3rd gear tooth on the 3rd piston tooth. The distance between the 1st and 3rd (or 2nd - depending on which way you want to count) is increased on the new pistons. The non-ideal interfacing angle of the teeth will cause excessive stress on that tooth.
So how do you tell if you have a new one or old one?
Easy. The new ones have a dark metal rack while the old ones are silver.
Just wanted to give y'all a headsup! Check with your retailer to make sure that you're getting the good stuff.