With the ever increasing popularity if
IBH
helmets within the airsoft community, I thought I would try with information from others more knowledgeable than I, to spread what should be but is not yet common knowledge about the
IBH
.
A secondary purpose is to demonstrate for those who are interested in realism and accuracy in gear, what
IBH
helmets being used in the real world looks like, and by the absence of pictures, what unorthodox setups are now emerging.
The following is some background information on the
IBH
as written by another user (Simpen) from a geardo website.
Quote:
The Integrated Ballistic helmet (

IBH

) was produced by ILC Dover under contract by USSOCOM in 1995 - 1996. A total of 741 helmets were produced, and issued to SOCOM and FBI HRT personnel. The helmet was developed to support USSOCOM tactical operations requiring lightweight ballistic protection, communications, night vision systems interface, interface to a multitude of gas masks and other protective equipment.

The original helmet has a quick detach night vision bracket that allows mounting of various systems such as the AN/AVS-6 and AN/PVS-7. However, some units are known to have removed this system in favor of the Wilcox PVS15/18 mount. These helmets also came with the

IBH

Ambient Hearing System (AHS) with communication abilities and offer support for the following radios:

-Harris AN/PRC-117B
-Harris AN-PRC-117D
-Magnavox PRC-113
-Motorola MX300-R
-Motorola Saber
Below are pictures of the
IBH
in action or real ones on display.
To view photos of ASC helmets (Including IBHs) go here
http://www.airsoftcanada.com/showthread.php?t=39397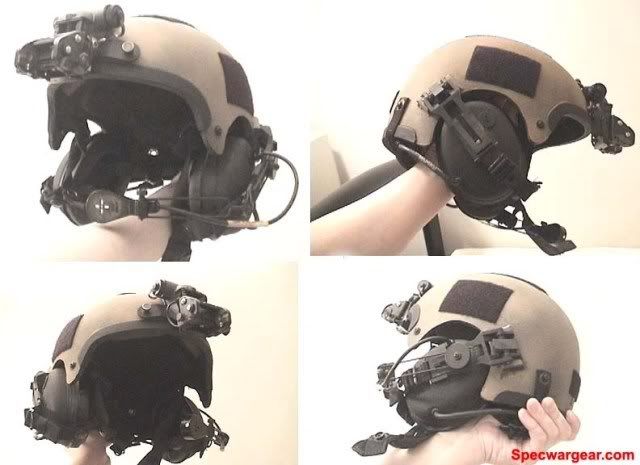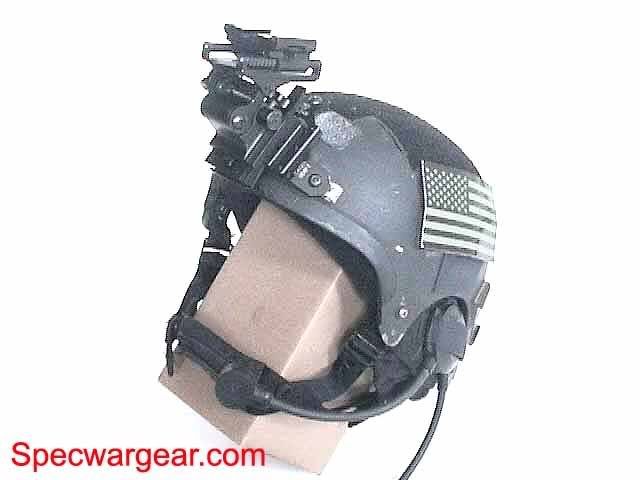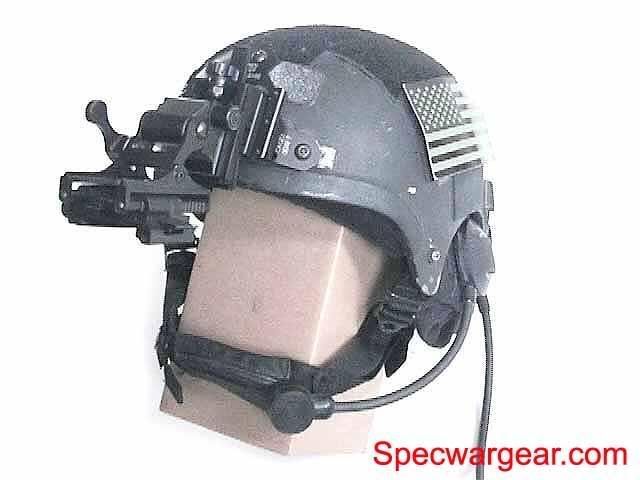 *Note just above and behind where the ear would be, the mounting bracket for the communications headset.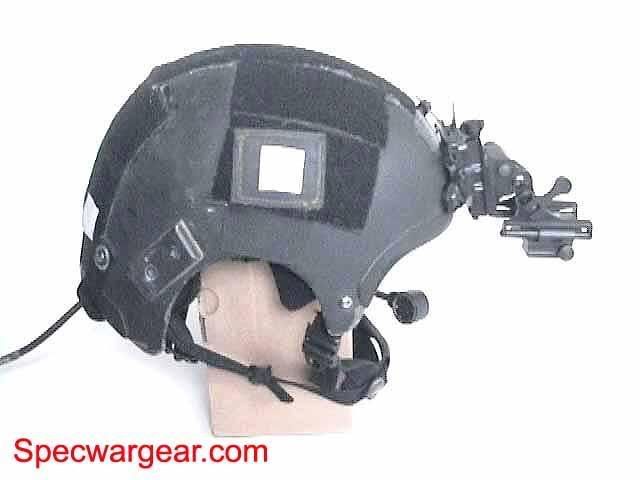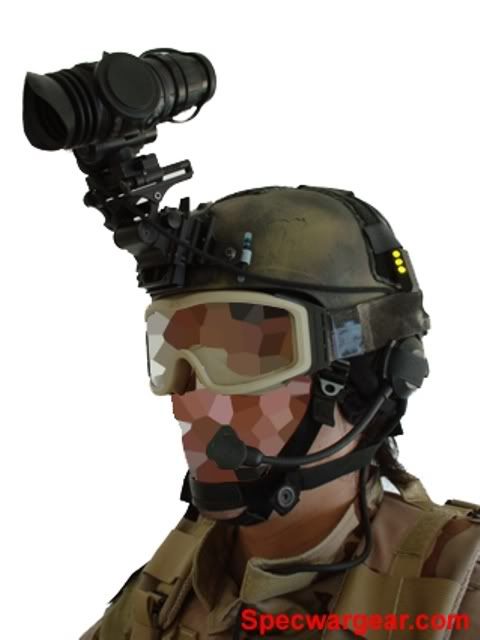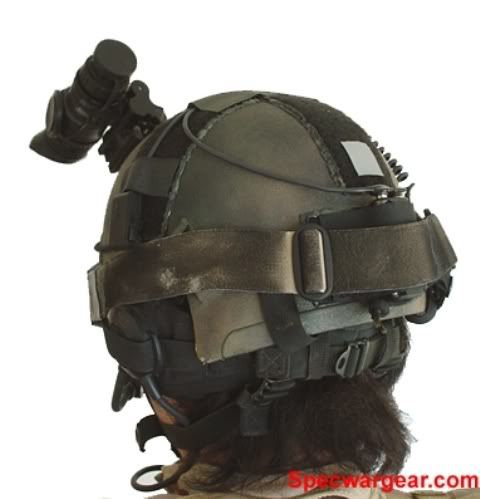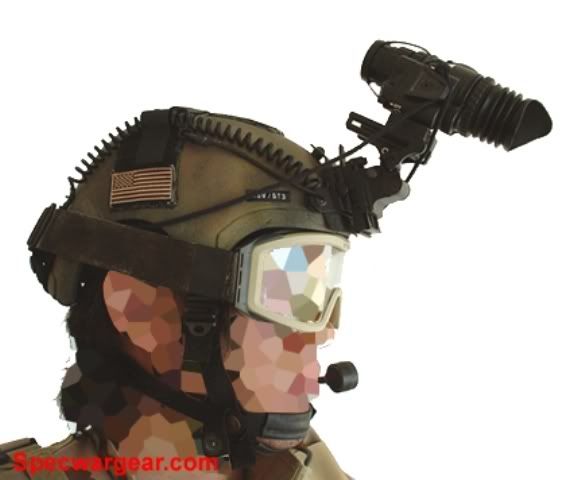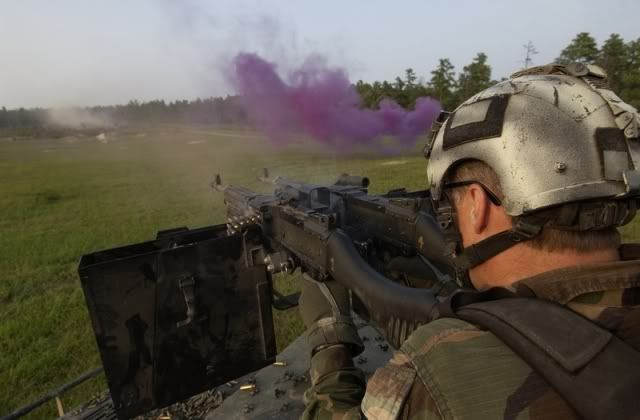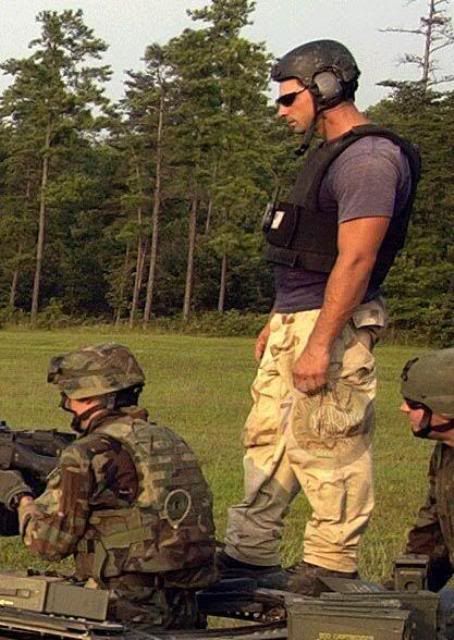 *Note the Norotos NVG mount and the Surefire HL1-A-TN Helmet Light.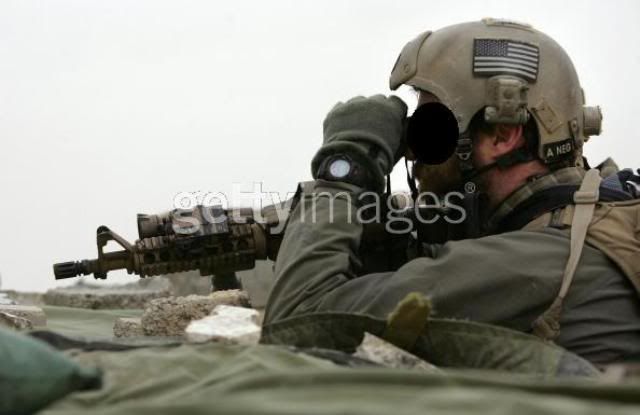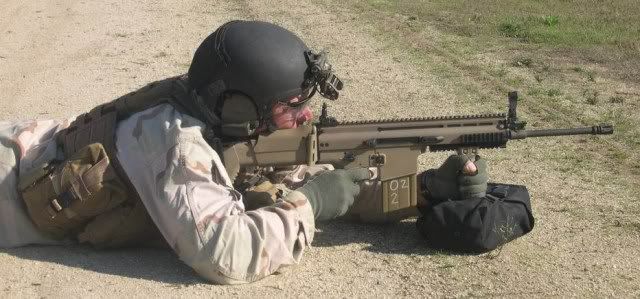 *SEALs with Canadian troops in Afghanistan