Post reserved for pictures of finished projects. Feast your eyes on the things that murder you:
2011/06/29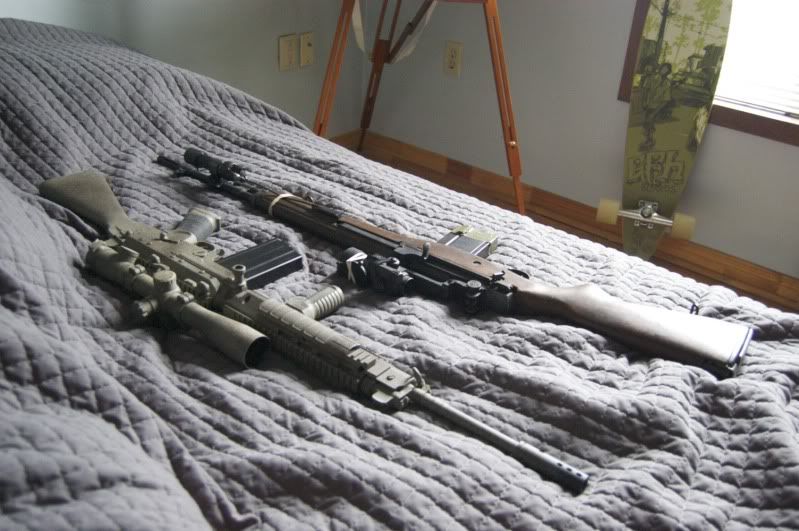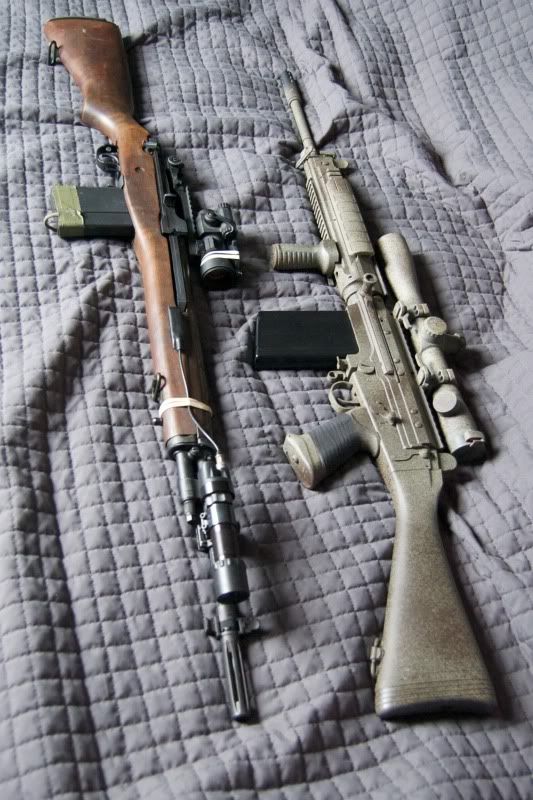 Meet the TKF DMRs. Fully upgraded CA SA58 and TM M14 "perforator".
TM M14 (cqb configuration)
-398fps upgraded mechbox (+-1fps)
-real M14 stock in walnut hollowed out to fit mechbox and battery
-real M14 fiberglass handguard
-bipod stud
-real surefire barrel mount and weaponlight
-smith enterprise style rail with aimpoint with real classic aimpoint ring
CA SA58
-high rof mechbox purring @450fps
-extended outer barrel with extended psg inner
-modified king arms rail system
-larue style grip, leupolt replica scope (with crazy knob layout)
-sexy paintjob
closeup: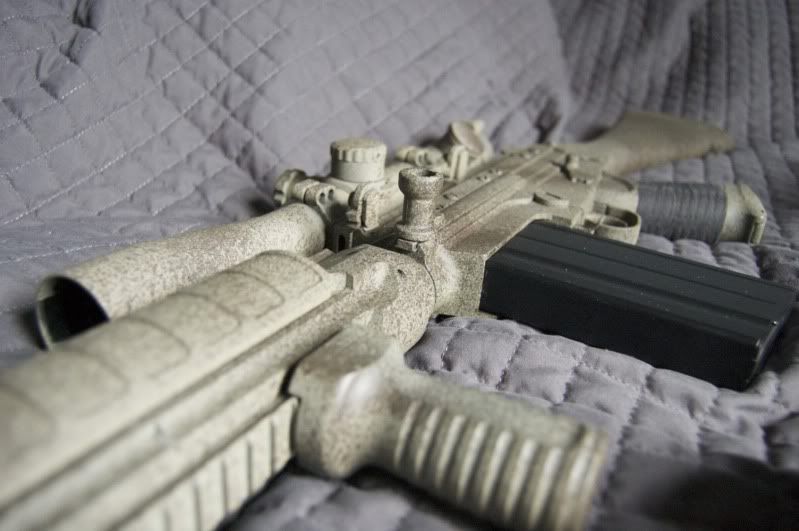 m14 in sniper config: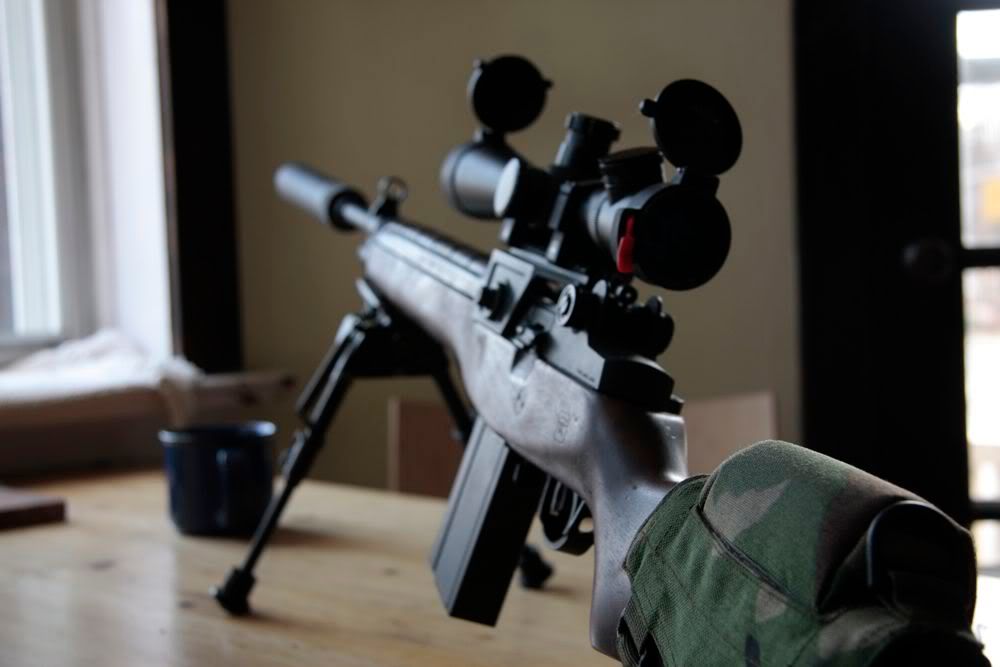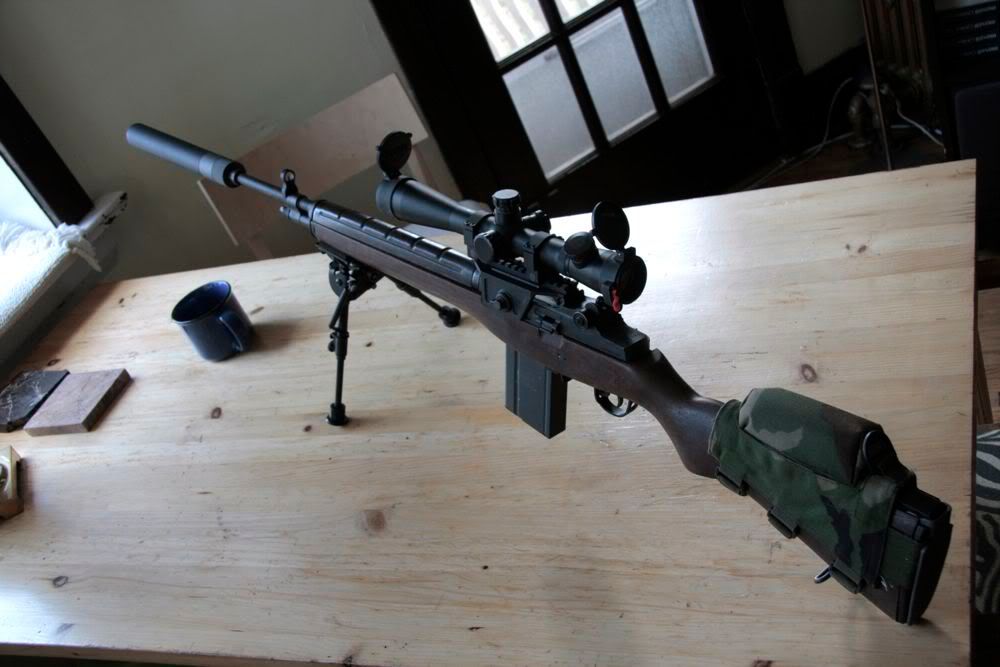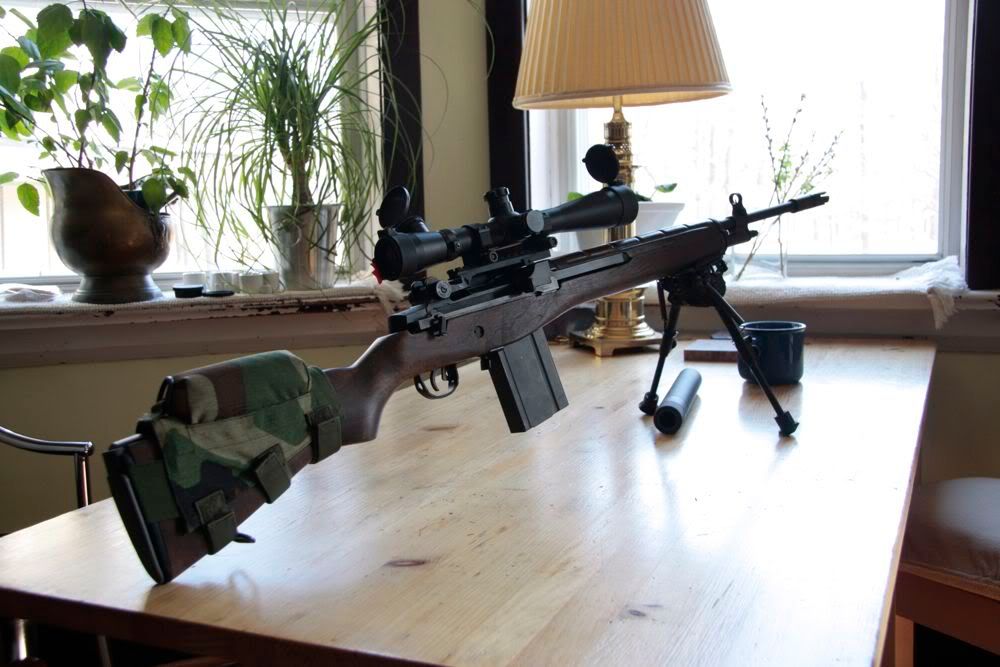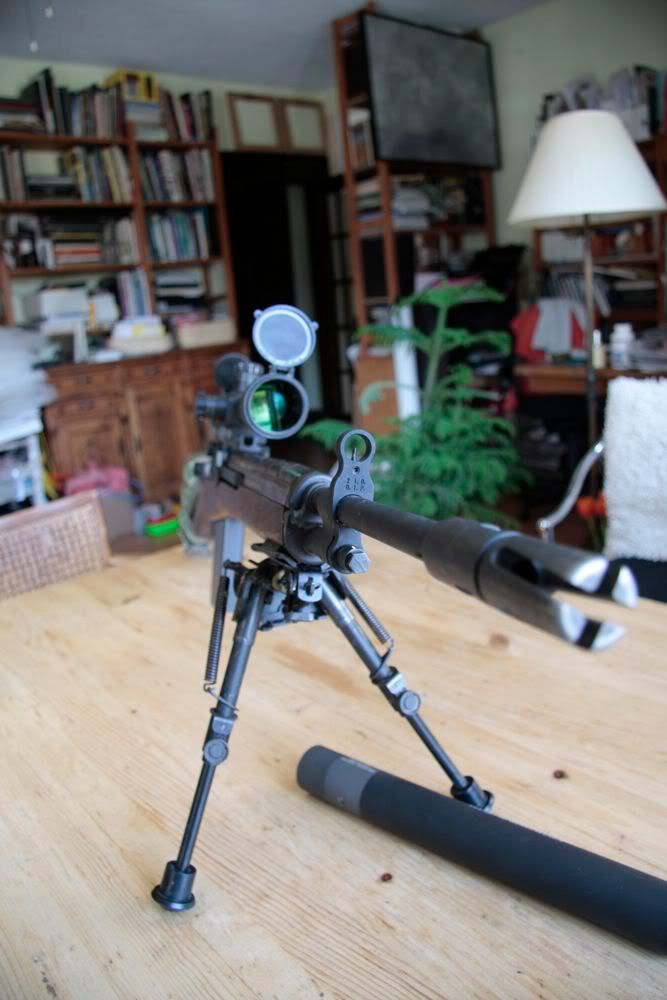 fully upgraded old school style sf m4 based on the new tm sopmod: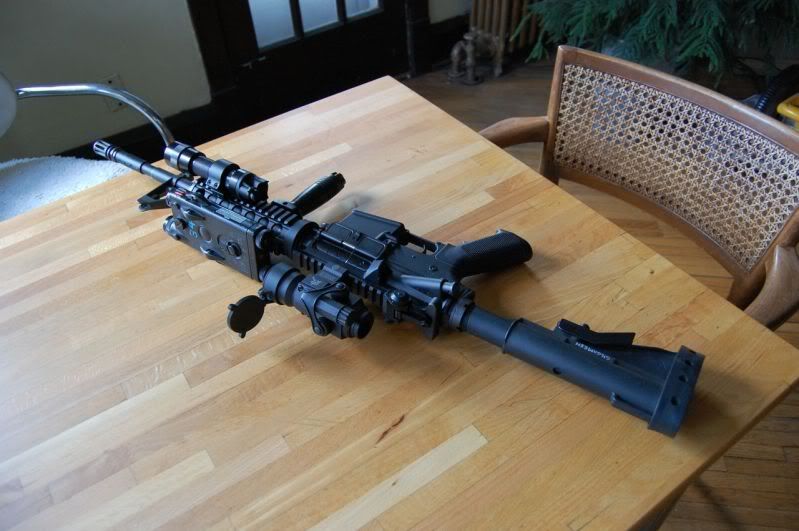 tm version 10 gearbox sopmod m4
-mechbox fully upgraded to 400fps
-oldschool goodies
sexy .45's!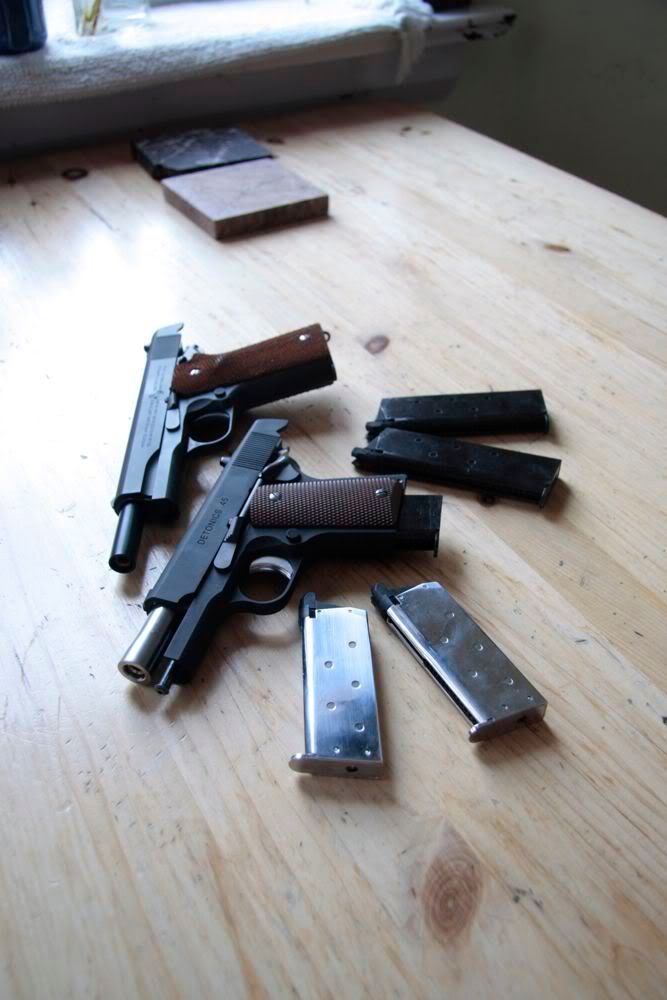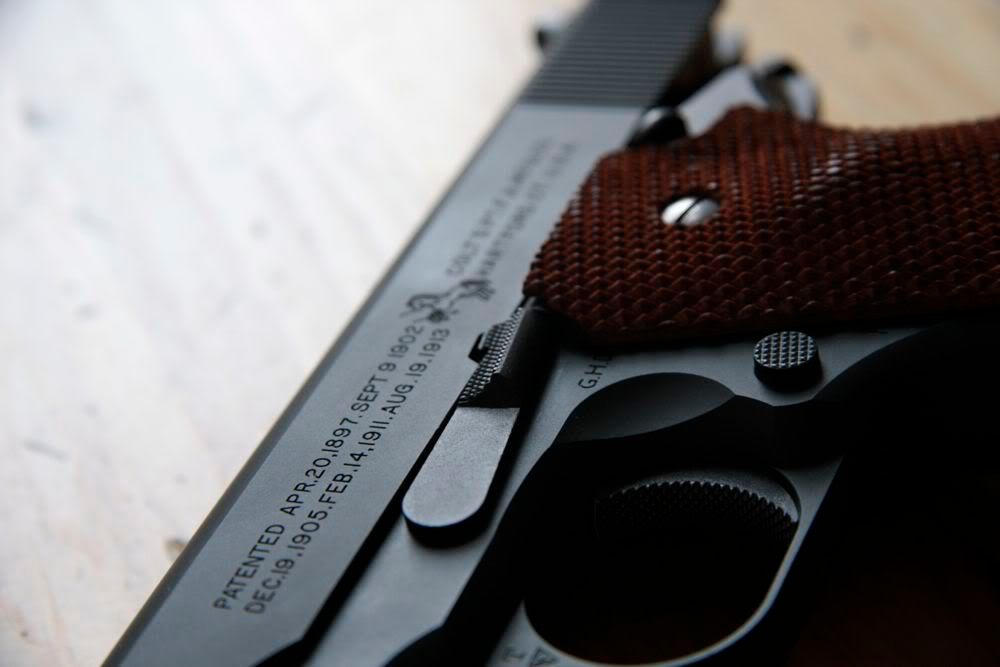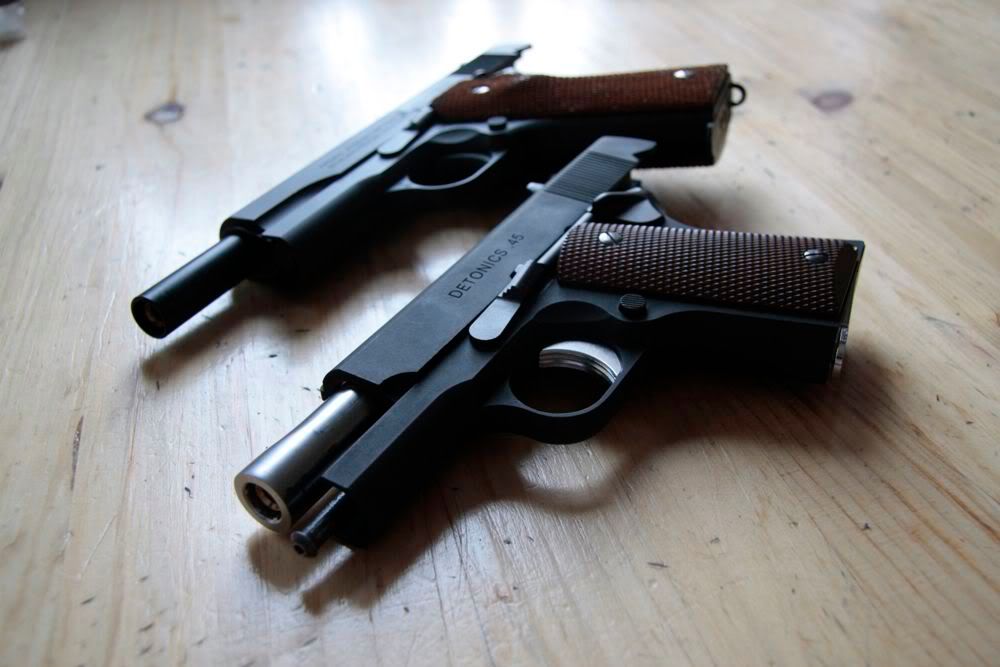 full metal guarder detonics .45
-upgraded internals
-guarder frame and barrel
pgc upgraded colt 1911
-pgc metal kit
-super old hogue fancy walnut grips
-creation outer barrel
-koba twist inner barrel
-upgraded internals
both these guns kick like mules, shoot straight as arrows and have been carefully tuned to easily finish a mag of beebs on one fill of propane.
my baby: oldschool sig p226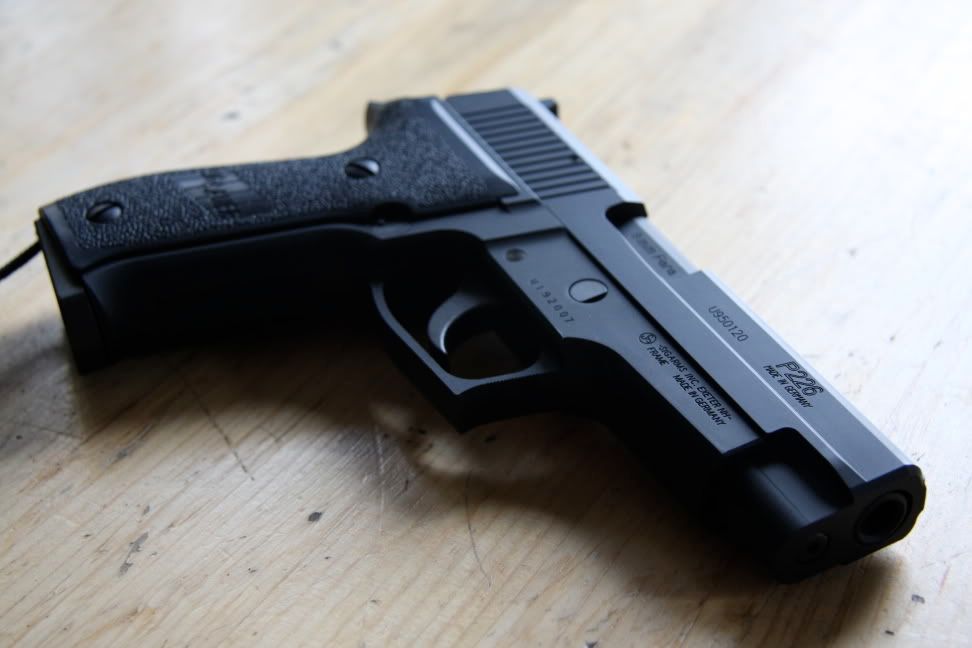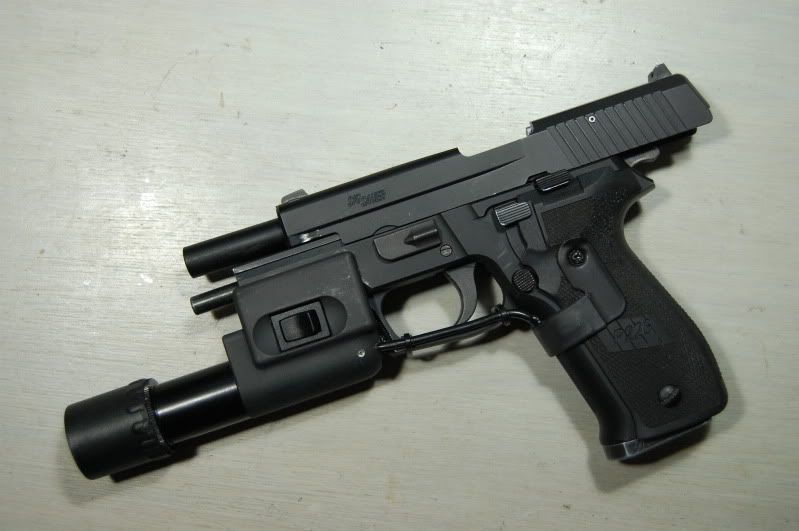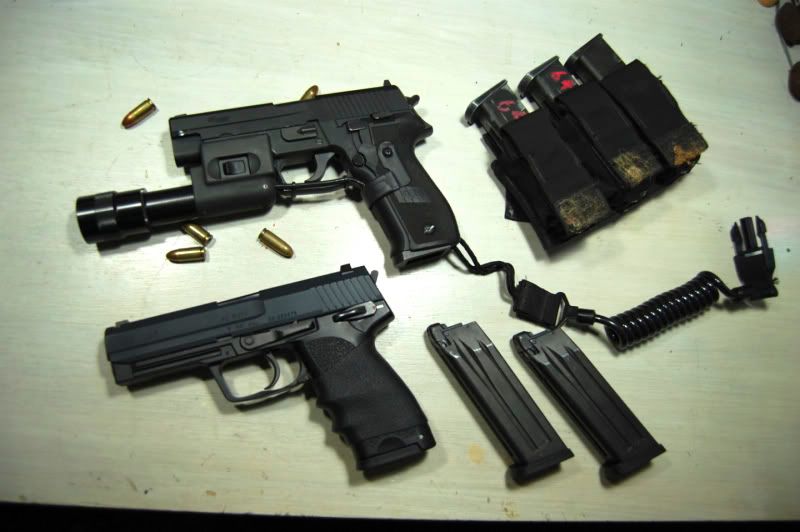 with a buddy usp .45
tm p226
-prowin old style p226 railless kit
-super old painstakingly reassembled surefire weaponlight for p226
-real sig grip with machined checkering by hogue (in pics with light)
-fully upgraded internals
faithful backup while sniping, took out countless baddies. 15000+ rounds and going strong.
and for you racegun fans
tm glock base
-caspian two tone slide
-silver slide with docter mount
-upgraded internals
-glock patch and keychain from the IWA tradeshow in germany!
so yeah, feel free to say hi or put up pics of guns you've brought by my way!