sorry for the bad spelling

Its not difficult to fit a v3 mecbox inside a TOP m60, you just must have good tools.
The fitting of the v3 mecbox is not complicated, just use a good gridingtool to make room for the pistolgrip in the main body of the M60.
Make sure that you can push the mecbox forward aginst the hopup later.
The biggest part is to fix the hopup, I use an ak47 tm hopup, but you can use AUG/P90 whitout any problem. You have to drill up the room for the hopup whit rather big drills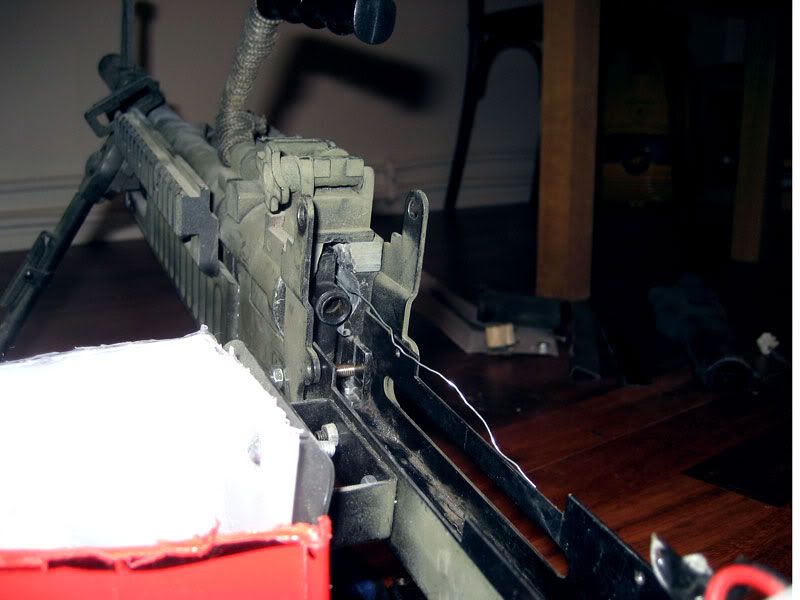 Then after that its only to make the mecbox and hopup to fit. make sure that the body of the M60 is straight whitout any flex. I had a big problem whit my hopup/preformenc becuase of the flex in the M60.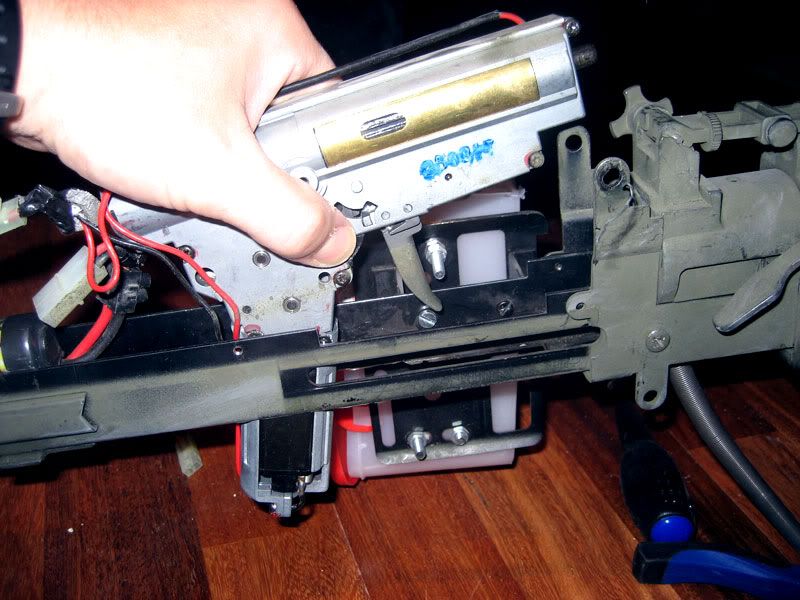 To fix the mecbox hard in the M60 body...use wood or plastic cubes/stuff so the mecbox is in levle whit the hopup.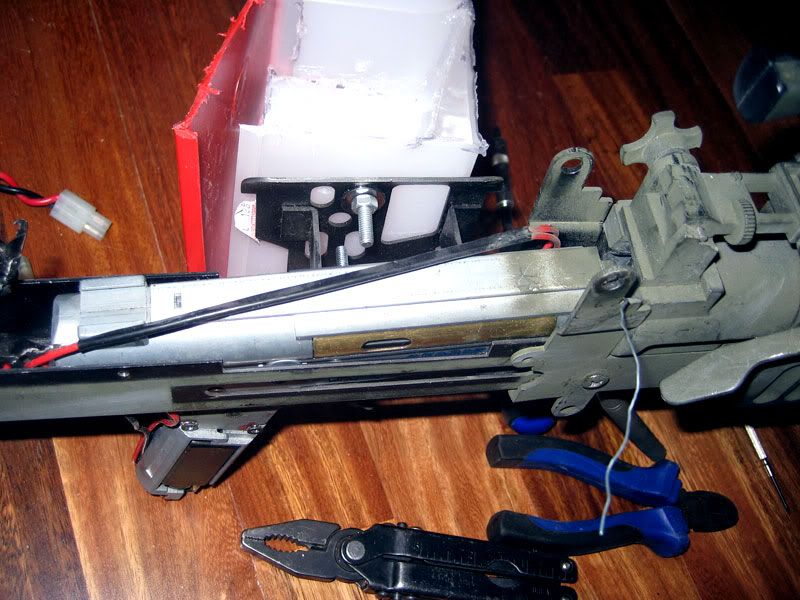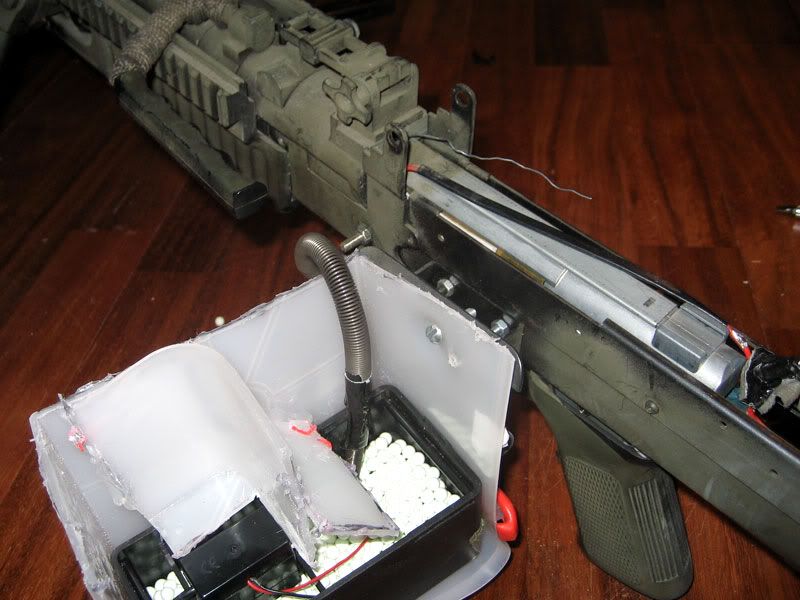 I have underside feeding, and its no big deal to do. just drill a hole in the body under the hopup and its done.
for power i use a 10.7 3300 pack in the ammobag, and as magasine i have a MAG 2500 rounds box for the M249
So what is the resluts.....its a M60 that runs like an sp120 TM ak47=good like hell

My M60 had made me mad for like one year....and then I found out about the milimeter flex in the joint between the mainbody and housing for the barell. it took me 5 min to fix that, and now its running like 100%
so if you have a dead M60........force a V3 mecbox in it just for fun