Tokyo Marui VSR-10 with all PDI upgrades.
PDI V-Trigger
PDI Barikaku light piston and clyinder set
PDI Piston tail-cap
PDI 6.05 530mm Tightbore
PDI 9mm spring guide
PDI 140 spring
Firefly "Spicy" hopup rubber
PDI Receiver
PDI Bull barrel base
PDI Fluted bull barrel +
PDI Bull barrel end cap
Laylax bolt-handle (Out of production! This took me forever to find!!)
Bushness Gold Trophy 1.5X - 9X scope (clearest scope I've ever used)
The only thing "Stock" on my gun... is the stock

I can accurately float BB's out to about 200 feet (this is tested in the cold... I'm hoping it'll improve in the summer

)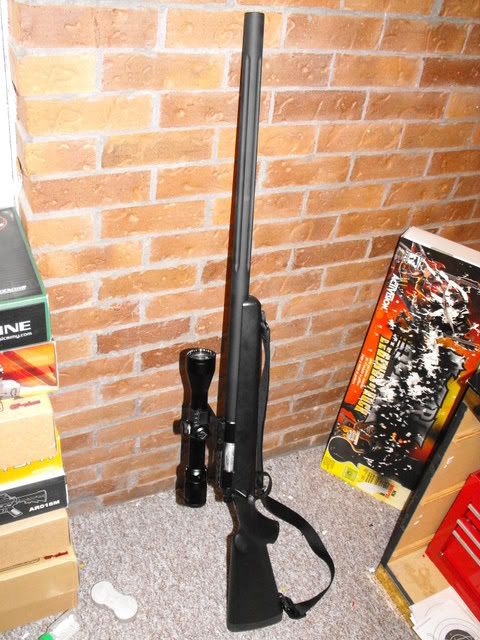 Mmmm PDI goodness
(Stock gun on the left, mine on the right)
WINTERIZED!
The only thing I'm missing is the extended mag release button
It's hard changing mags while wearing gloves.